Collaborating with local businesses
ScotSectorlink's guidance to young resource producers has five steps, all of significant educational value. The fifth step is crucial to fostering necessary and collaborative links between young people and traders and also with local residents. A key driver is to reverse the need for young people to emigrate to find work and the view that businesses which employ UK residents reap inadequate returns for their stakeholders. The resources are solely for educational purposes, perhaps available to local residents.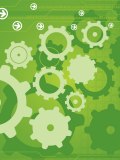 Schools need to guide young people to use the 'permission sheet' described in
step 5 of the production process
. This is the key to collaboration.

Many business people are concerned that young inexperienced people are guided into sole trading when early years of trading have long been usually with negligible take home pay. This being the case, ScotSectorlink believes that the free promotion of traders' interest so to raise general awareness of goods and services will encourage their cooperation with resource production by young people.

Positive responses to schools seeking permission to highlight traders' interests in such resources will enable young people to learn more about changes in the UK economy – perhaps faster than via governments and public career services.

Back to Home